**Johanna & Daren is Offering live streaming classes while public classes are suspended until further notice.** 
Our ONLINE LIVE STREAMED CLASSES come to you in your home via Zoom-, that means you will see Daren or me :) and we can see you!
We are so looking forward to sharing this space with you and to continue to support you in your practise!! DeepRest – a simple way of meditating starts next week, 30/3
ONLINE YOGA SCHEDULE
(Please do let us know if you'd like to see other classes and times, eg – day/ evening time, and / or Vinyasa, Restorative, Gentle flow, Pregnancy or Postnatal, Family Yoga…)
MONDAY
30 min DeepRest  with Daren 7am
75 min DUDE YOGA with Daren 7.45pm
TUESDAY
75 min VINYASA with Daren 10.30am
75 min VINYASA with Johanna 7.30pm

WEDNESDAY 
1hr VINYASA with Daren 12.30-1.30pm
30 min DeepRest  with Daren 8pm
THURSDAY
1hr VINYASA with Daren or Johanna 6-7pm
75min DUDEYOGA with Daren 7.30-8.45pm
FRIDAY
30min Deep Rest with Daren 7am
1hr GENTLE FLOW with Restorative with Johanna 10.00am
Basic Info: you will need to download the app (the free version) for phone or tablet. Of course you can use your computer or smart tv.
Please email us and state which class you would like to do. We will email you with a link to join…it's that simple. Thereafter payment's will be made via banks transfer,  please email us for details. info@johannalovisa.com or darenlukekellyyoga@gmail.com
ONLINE ZOOM CLASS FEE'S:
30min: 10 classes £35.00, Drop-in £5.00
1hr:  5 classes £35.00,  Drop-in £8.50
75min:  5 classes  £40.00,   Drop-in £9.50
FIRST TRIAL CLASS FREE
Here you'll find a yoga space for both vinyasa and restorative yoga.  It will make you grounded, strong, flexible. It will release your back and neck, work on your balance, tone your core. It will make you find a place of inner peace and calm. The practise can be challenging yet filled with appropriate options for you to full fill your practise and level. It's lighthearted and playful, equally it's also focuses on calming your nervous system with a restorative practise.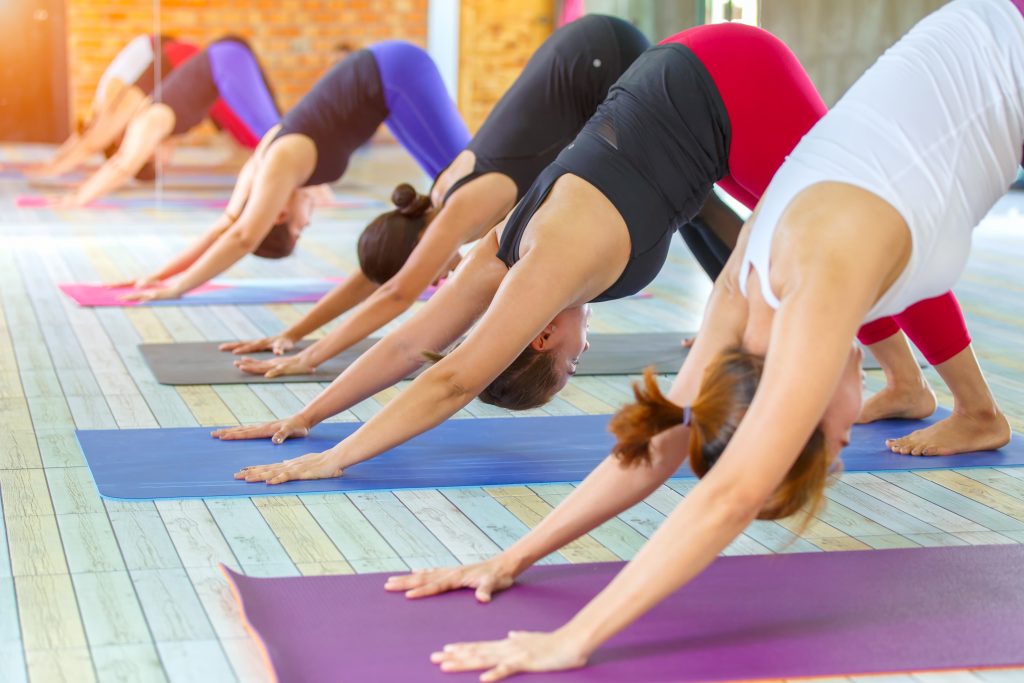 Yoga is what you make it to be… It definitely made my life a better place, both physical & mentally! Today I love sharing yoga with adults, Pre & Postnatal woman and children…
NOW, I'm here to offer YOU and guide YOU with knowledge and tips to help you choose a better lifestyle, to create freedom in your body and to be less stressed!
I'll be here to support you and you need to make the commitment to show up on your mat … Together we laugh, play, sweat and relax…
I look forward to meeting YOU on the mat and break free!!
I teach yoga and movement around New Malden, Surbiton, Motspur Park, Tolworth, Kingston upon Thames, Epsom, Ewell Village and Central London area.
I am a qualified, insured, DBS-checked yoga teacher for adults, teens and children.
Namaste, Johanna