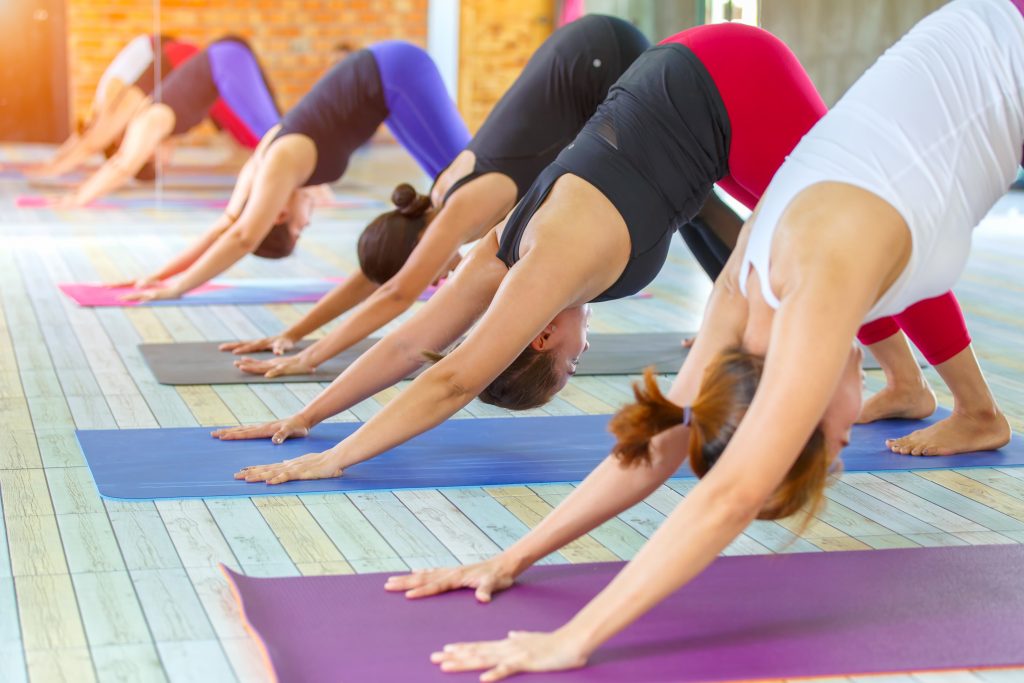 **JOHANNA & DAREN IS OFFERING LIVE STREAMING CLASSES WHILE PUBLIC CLASSES ARE SUSPENDED UNTIL FURTHER NOTICE.** 
Our ONLINE LIVE STREAMED CLASSES come to you in your home via Zoom-, that means you will see Daren or me :) and we can see you!
We are so looking forward to sharing this space with you and to continue to support you in your practise!! DeepRest – a simple way of meditating starts next week, 30/3
ONLINE YOGA SCHEDULE
(Please do let us know if you'd like to see other classes and times, eg – day/ evening time, and / or Vinyasa, Restorative, Gentle flow, Pregnancy or Postnatal, Family Yoga…)
MONDAY
30 min DeepRest  with Daren 7am
75 min DUDE YOGA with Daren 7.45pm
TUESDAY
75 min VINYASA with Daren 10.30am
75 min VINYASA with Johanna 7.30pm

WEDNESDAY 
1hr VINYASA with Daren 12.30-1.30pm
30 min DeepRest  with Daren 8pm
THURSDAY
1hr VINYASA with Daren or Johanna 6-7pm
75min DUDEYOGA with Daren 7.30-8.45pm
FRIDAY
30min Deep Rest with Daren 7am
1hr GENTLE FLOW with Restorative with Johanna 10.00am
Basic Info: you will need to download the app (the free version) for phone or tablet. Of course you can use your computer or smart tv.
Please email us and state which class you would like to do. We will email you with a link to join…it's that simple. Thereafter payment's will be made via banks transfer,  please email us for details. info@johannalovisa.com or darenlukekellyyoga@gmail.com
ONLINE ZOOM CLASS FEE'S:
30min: 10 classes £35.00, Drop-in £5.00
1hr:  5 classes £35.00,  Drop-in £8.50
75min:  5 classes  £40.00,   Drop-in £9.50
FIRST TRIAL CLASS FREE
JOHANNA LOVISA's CLASSES 2020 IS CANCELLED UNTIL FURTHER NOTICE
@ S P A C E in New Malden, Spaces Limited to 14.
Mixed Flow with Johanna 
Tuesdays 19:30-20:45
( For Daren's Dude Yoga Men ONLY yoga workout visit Dudeyoga.co.uk )
BOOK: info@johannalovisa.com
You can join during term too please contact
Johanna +44(0)7807055858  
Fee: First Trial £5 / Drop-in £14 /
Class Pass £60,  five classes valid for 2 months. 
VENUE: Penrith Road, New Malden KT3 3QR
PARKING: Free on local streets
INFORMATION

Before class: Please contact Johanna (info@johannalovisa.com / +44(0)7807 055858)  before your first class. If you like to drop-in please confirm that the session is on and that their is space.
Health from: Must be filled in before first class. Email Johanna  info@johannalovisa.com
Bring: Mat & wear comfortable clothing ( If you don't have a mat there are basic mats at the venue)
Food: Please avoid eating 1-2 hr before class, small healthy snack is ok to help your energy levels
"I'm a beginner & I can't touch my toes": Great! You have come to the right place, we are all different and yoga is not about touching your toes. Here we let go of our egos and work with our body just the way we are. Touching the toes will come with time anyway. In the mean time enjoy the benefits you will feel in your mind and body!